SCALE: networks of trust and funding
Scaling digital badges in Europe
In the Erasmus+ project Badge Europe, our mission was to find out how to scale Digital Badges throughout Europe- especially for those distanced from the labour market. We see a strong movement in using Digital Badges and Micro-credentials in Europe on different levels and in different places. The potential impact that Digital Badges could make in Life Long Learning touches many different aspects in our society. The Digital Badges and Credentialing movement is still in progress on various levels; technical standards and the practical use of them, political choices, labour market changes. A big heads up is the recommendation of the European Council of a European approach to micro-credentials. In the Council's recommendation, digital credentialing is mentioned in connection with non-formal and informal learning.
Building a Network of Trust
In order to create success in giving value to your digital badges you need to create a network of trust. You need to identify, map and analyse the relevant stakeholders and make a plan on how to communicate with them. These stakeholders sessions give you steps on how to do this in an effective way. After these sessions you can tailor make your communication plan.
Networks in the Netherlands
For several years there has been interest in the use of digital badges and credentials in the Netherlands. Open Recognition the Netherlands (ORNL) is a foundation which aims to bring all kind of initiatives in the Netherlands together in order to learn from each other, connect and, where possible, cooperate. ORNL has a large network throughout the Netherlands which includes informal, non-formal and formal educational institutes and is a member of Open Recognition Alliance (ORA, www.openrecognition.org). France, Belgium and USA are members as well.. ORNL has knowledge on how to use digital badges in different fields. You can consult them if you want to start with digital badges. In addition, they organise different events online or on location with different themes. You can visit the website www.openbadges.nl and subscribe to the newsletter to keep informed.
If you are a formal educational institute like an MBO, HBO or University we strongly recommend looking into edubadges from SURF.
Badges Norge - a Norwegian Network
Digital Badges are a little known concept in Norway, and at the start of the BadgEurope project, Folkeuniversitetet contacted the few Norwegian organisations who had been involved in similar projects, establishing a small group of stakeholders. This group includes a municipality which has been involved with digital badging through the Cities of learning initiative, several trade unions and representatives from regional state welfare organisations. The Norwegian Association for Adult Learning (VOFO) has also shown interest in the digital badging concept for their member organisations.
Open HPI - a German Network
openHPI is a MOOC (Massive Open Online Courses) platform, initiated by the The Hasso Plattner Institute - a German information technology institute and faculty at the University of Potsdam. It offers free and custom-built knowledge basis, for understanding and design in the digital world. The platform is based on a partnership between educational institutions, businesses and non-profit organisations- such as the Charite Hospitals, the National Academy of Science and Engineering, and the World Health Organisation. The partners offer their courses and can draw / customise courses from the network, to provide training for staff and customers, as well as enhance the pool of open training available to all. The network runs special projects, such as the KI Campus- an AI learning platform open to both students and lifelong learners. Upon successful completion of the courses, participants receive a certificate from Hasso Plattner Institute - a highly reputable name, opening doors to employment and further education opportunities.
Europe- wide - Digital Europe
Digital Europe is the leading trade association working across industries to regulate digital transformation in skill-sharing and hiring. This initiative encompasses 41 trade associations and 45,000 businesses and organisations, from all over Europe. The projects working under this umbrella support accessible hiring, data spaces for skills, literacy on digital transformation and education through free, regularly updated online courses and many more.
Take a look at the project list here - you might find one that fits with your organisation's education goals, or the challenges you are facing with implementing badges. Connecting to the network, and to particular projects, opens up opportunities for growth, problem-solving and networking - in your own country and Europe-wide.
In France you can also check out www.openrecognition.org , whilst the UK has an open bagdes community at blog.weareopen.coop
World-wide - ICOBC
The International Council on Badges and Credentials (ICoBC) is a network of educational, corporate, non-profits and governmental organisations, working to develop and facilitate best practices on badges and digital credentials. ICOBC is a great source of information on best practices, it fosters an active network, and a vast body of knowledge from its members. It's a good hub to find guidance in structuring badge programs, share knowledge and network with other organisations for cross pollination.
In the USA, there is group of OB users united in a community of practice in the app of Participate.com
Fundraising
Financing opportunities
It's possible to use a platform (for instance www.gofundme.com, Online fundraising donations and ideas - JustGiving) or a public program. Most known here are Erasmus plus projects (Home | Erasmus+ (europa.eu)), but there are national programs too. It depends on the type of organisation what kind of fundraising can be used, and it is worth checking national sites.
When using fundraising, it's important to think about finance after external financing as well, to ensure that the project will be able to continue without additional support.
In different situations we have seen that projects with badges are financed by:
Erasmus+: always in international partnerships and connected to Life Long Learning and the recognition of non-formal learning.
Nordplus+: program for initiatives in Scandinavia (Nordplus (diku.no)).
Municipalities: innovation budgets for learning opportunities
Regions and/ or Provinces: nnovation budgets for cooperating in different work fields.
Targeted Funding programs for specific target groups like for example in the Netherlands; Oranjefonds, Fonds 1818, VSB fonds.
National programs offering access to networks and funding for individual initiatives, for example GIZ in Germany, Program og tilskot (hkdir.no) in Norway.
Also you can also check out specific work branches as there is more and more focus on skills as a way to bridge the gap between jobseekers and employers. And guess which tool is perfect in showcasing skills? Yes, digital badges!
Badging Purpose
You may have already discovered your badging purpose in Step 1; the Why you want to start with digital credentials. In the Project Canvas, you can note down concrete ideas about what you hope that badges will achieve in your organisation and how your earners will benefit from gaining digital badges.
Case Study
As positive as it is that these developments are paving the way to make it easier to use Digital Badges on a larger scale, there is still a way to go. But that doesn't make it hopeless to start with Digital Badges now. We have seen great examples where 'believers' started with digital badges in their organisations as they can see the potential impact for their learners.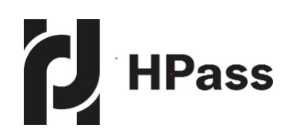 Checklist for Step 5
Revisit your list of stakeholders and see if there are any opportunities for expanding the network.
Make and deliver detailed communications to your different stakeholders.
Identify the funding opportunities for digital badges in your country or region.